Pre-Kinder】HAPPY HALLOWEEN!
Halloween Event Trick or Treat Parade and Performance
Pre-Kindergarten Department
On October 31, 2022 (Monday),
Pre-k Halloween event was held at SAN-A Naha Main Place. Parents joined in the fun. Everyone was dressed up in cute costumes. They were very happy to receive lots of sweets.
2022年10月31日、
サンエー那覇メインプレイスにおいて、保育・幼稚部のHalloweenイベントが行われました。保護者の方も参加し大盛り上がり。皆さん、可愛いコスチュームでした。たくさんお菓子をもらい大喜び。
ご協力いただきました保護者の皆さま、サンエー那覇メインプレイスの皆さまに感謝申しあげます。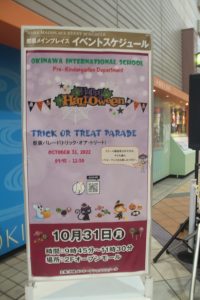 ===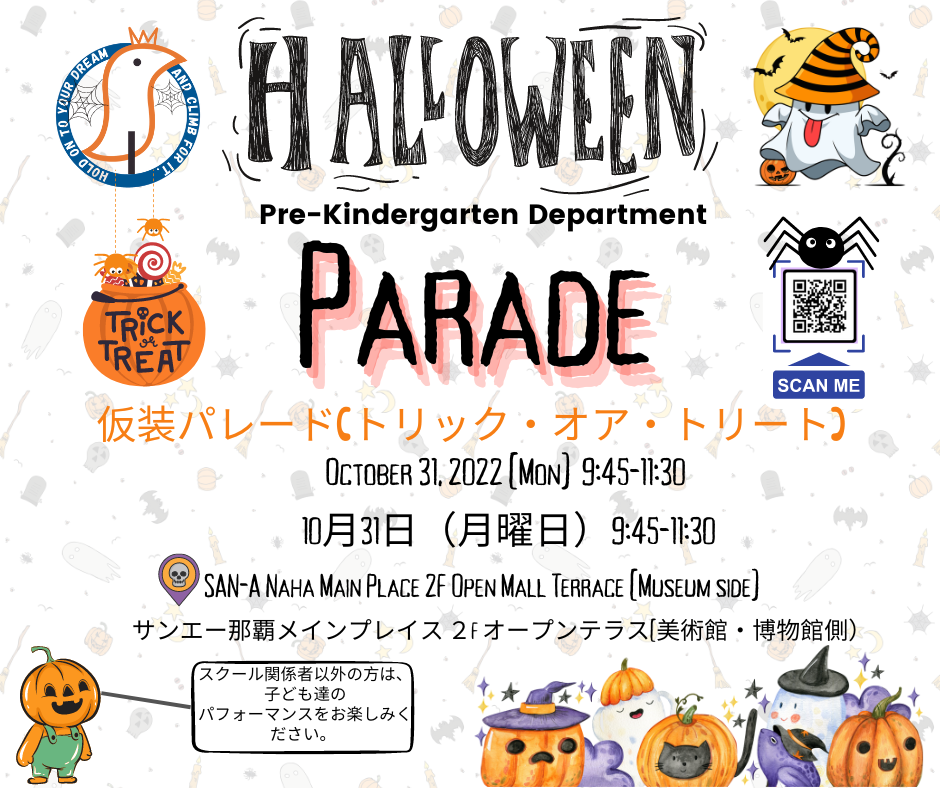 The Halloween event will be held at the 2nd floor open mall terrace (museum side) of SAN-A Naha Main Place.
Non-school related people are also welcome to watch the parade and performances. In case of the closure of San-A due to pandemic, simple program and Trick or Treat will be held in OIS Naha. Unfortunately, observers are not allowed to provide enough space for the said event and for health precaution purposes as well.  
Event Date → October 31, 2022 (Monday)
                       9:45-11:30
Venue → SAN-A Naha Main Place
    2F Open Mall Terrace (Museum side)