Greeting
Director/Principal Masato Chinen
Why do we choose to receive education?
Is it for good grades? Is to get into a good school? Or is to find employment?
These are certainly important reasons.
However, the most important reason to receive an education is to create a society with mutual understanding between its members while respecting the differences in each other's country, culture, religion and language.
A peaceful and healthy society, which protects the rights of each person, can only come from an international all-around education.
Okinawa International School aims to educate people capable of leading successful lives to fulfill our noble mission of "building a better global society" by working in various fields.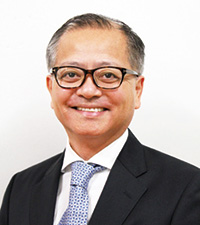 Vice-Principal of Pre-Kinder and Elementary Department Marilyn Tinio
Welcome to Okinawa International School. We hope that you find it to be a helpful brochure in getting more information about the wonderful programs and learning opportunities that we have for our students from Preschool to Middle School. We believe that every learner is unique and that they have abilityto the best that they can be. It is our responsibility as educators to nurture and develop every learner to prepare them for life. To inspire and guide them to become passionate critical thinkers, problem-solvers who have caring hearts and deep concern and respect for others and the environment is our commitment. For them to become responsible global citizen is our vision. We believe open communication and collaboration amongst the students, parents, teachers and administrators bring positive change and dynamics in school's learning community. We look forward collaborating with you over the coming years.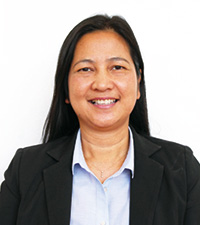 Please feel free to contact us if you need any further information.
Phone number [8:30 - 16:45(Weekdays only)]
OIS will hold on international School guidance counseling.