Education of Middle school
MYP [ Middle Years Programme ]
Three Educational Policies of MYP
Smooth transitioning from PYP through DP
MYP ( go beyond framework of subjects) transitions to subjects study and interdisciplinary learning model from the transdisciplinary learning model in PYP. It is an important period for students to apply the inquiry attitude they acquired in PYP to subject learning. Subject learning does not end at acquiring knowledge but aims to lead them to be a person with international mindedness and an active learner by putting a thought of how what we learn connects to society in the center. Also, with MYP, which can be said is the starting point of DP learning, students create the environment to acquire skill, knowledge, and attitude by the curriculum that has continuity.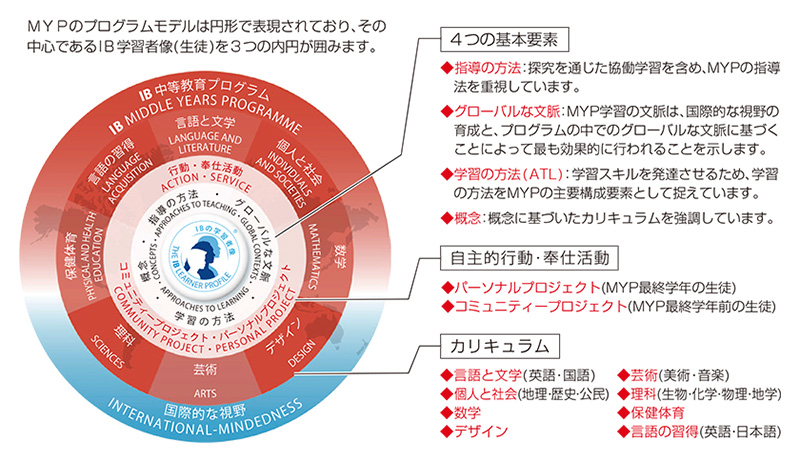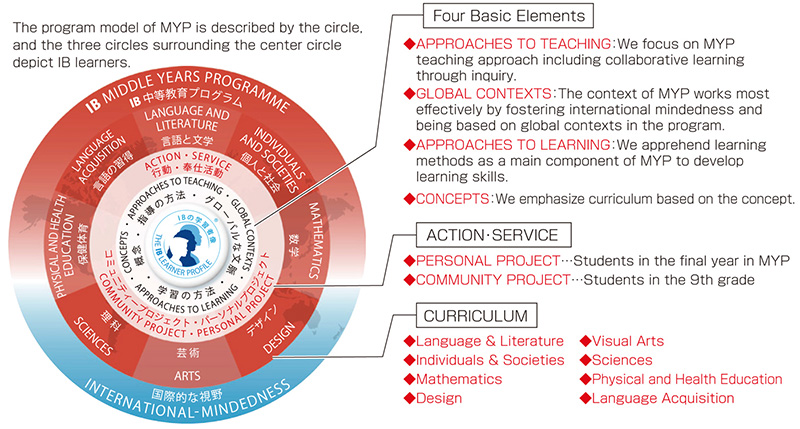 Outstanding curriculum for empowering English learners
In middle school, certain competency in English is required as most of the subjects are taught in English which is an official language in the International Baccalaureate. Starting there, we improve students' level of learning with the curriculum that enhances English levels.
Education of Middle school
Students take Eiken (Test in Practical English Proficiency) throughout the year to draw on the international curriculum in middle school that enables students to attain high English competency. We aim to get high scores in TOEFL as well. Also, students aggressively try various qualification tests such as Mathematic Proficiency Test and the Kanji Aptitude Test.
Community service activities
Students participate in volunteer and community service activities that are programmes in the classes. School-wide activities include volunteer activities at preschool, Kindergarten and Elementary School and activity projects for Elementary school lower grade students. Local Volunteer and community service activities include regular visits to retirement homes.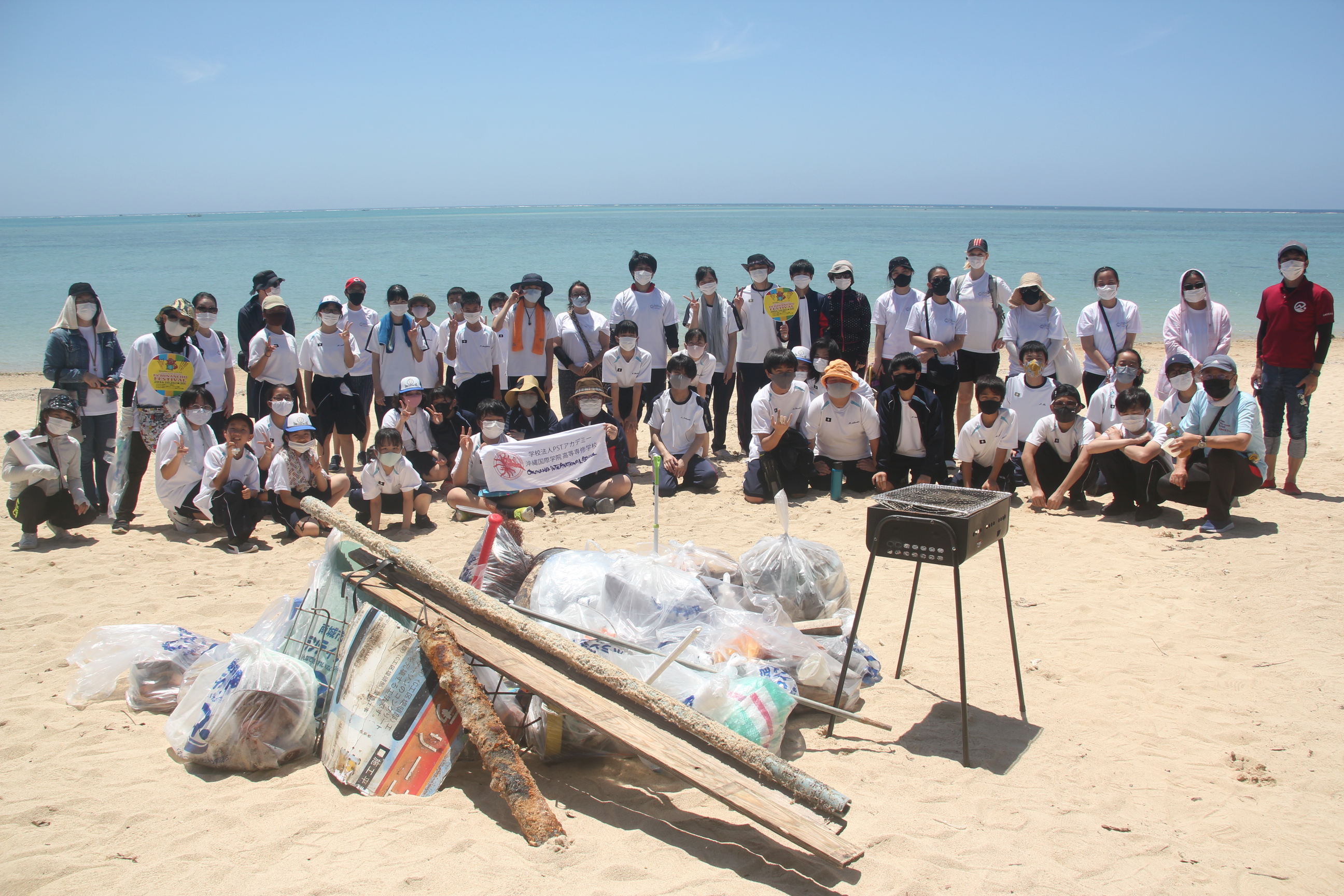 Community project / Personal project
Community projects are a culmination of events for middle school education that provides students an opportunity to demonstrate their commitment to social service and service in action. Personal projects are a culmination of events that provide students the opportunity to demonstrate the achievement of their inquiry.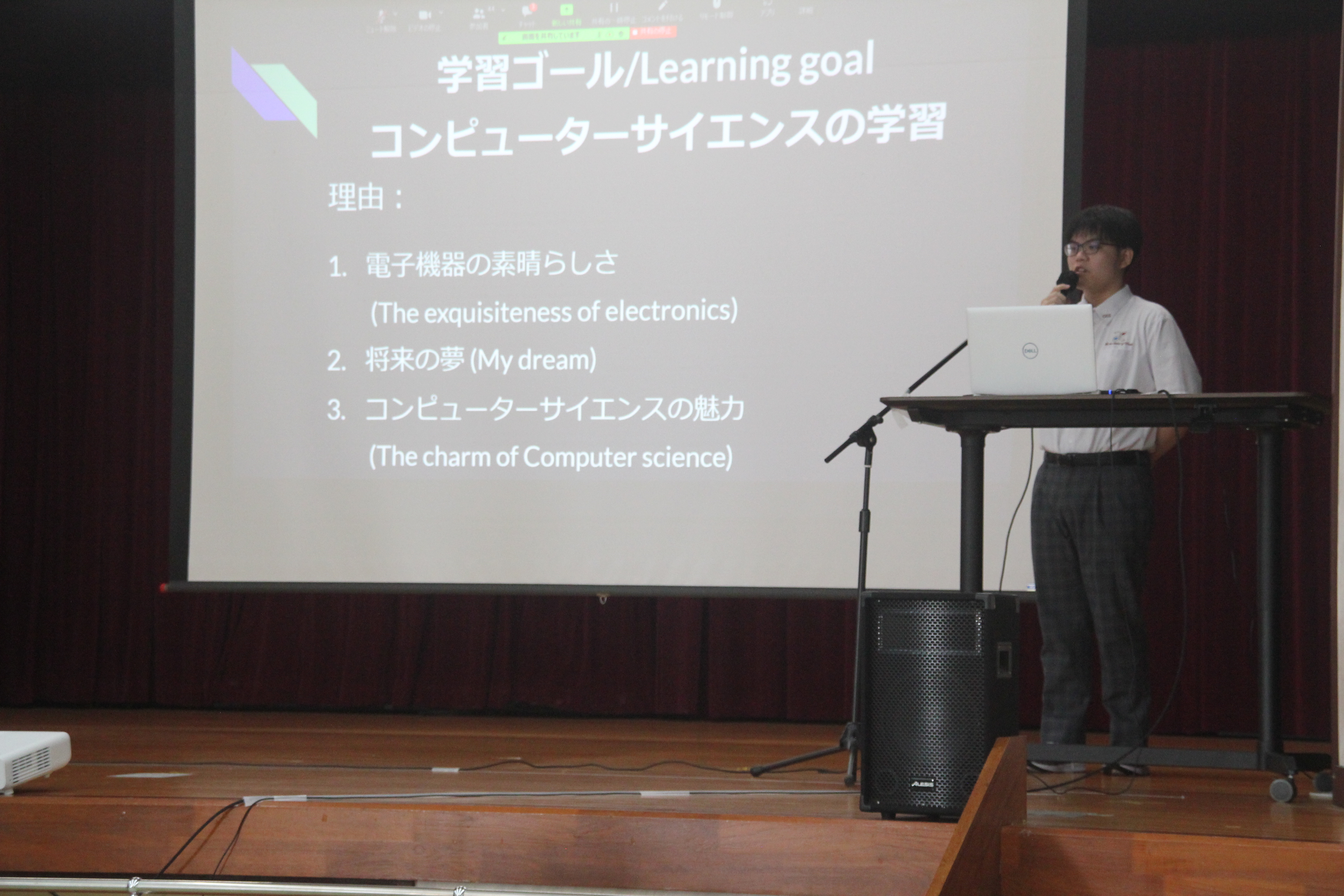 Relationship with public elementary school
Okinawa International School is authorized in the International Baccalaureate (IB), but it is not authorized by the MEXT.
Students are to register at a public school in their district as they attend OIS.
OIS will periodically report students' attendance and grades to the public schools.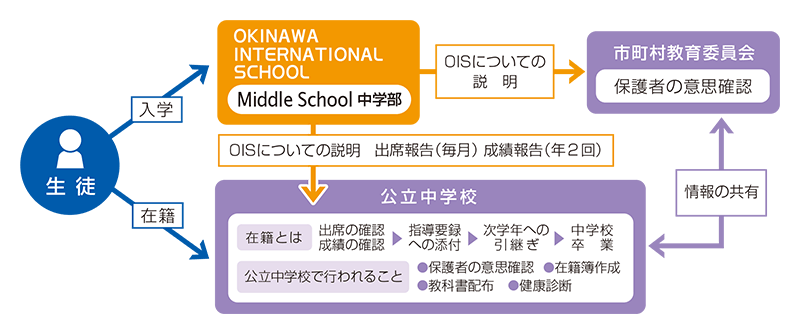 Please feel free to contact us if you need any further information.
Phone number [8:30 - 16:45(Weekdays only)]
OIS will hold on international School guidance counseling.