International Baccalaureate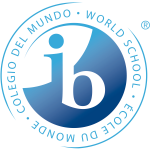 IB PYP MYP Accredited School
Authorized as the International Baccalaureate
[Primary Years Programme (PYP)]
[Middle Years Programme (MYP) ]
[Diploma Programme (DP) ]
Advanced international education program
OIS was authorized as the International Baccalaureate Primary Years Programme (PYP) in July, 2011, Middle Years Programme (MYP) in July, 2016 and Diploma Programme (DP). The International Baccalaureate is an international educational foundation headquartered in Geneva Switzerland, which is one of the most authoritative educational programs.
Becoming a committed global citizen
The International Baccalaureate programme offers a continuum education. Unlike commonly given education which emphasizes textbooks, teachers, and grades, we offer learning the constitution of self-being, society, countries, and the world associating those to subjects they study and the grade they are in.
In such an environment, children explore things deeply and think in various aspects. The significance of acting on one's own idea is programmed in classes.
Students understand what they are learning is not only for tests and examinations, but also for the learning of becoming true international person who can communicate with the world.
Applying global standards to empower students in Okinawa
IB curriculum offers to challenge to reach a high academic standard, as well as to deepen international understanding as a member of community. All students will acquire the skills of thinking and expressing, ethical value, studiousness, understanding and tolerance toward foreign cultures and cultivate thoughts without bias. We provide the environment that world top level education can be received in Okinawa as an authorized school by the International Baccalaureate.
International Baccalaureate PYP(Primary Years Programme)
International Baccalaureate MYP ( Middle Years Programme)
Please feel free to contact us if you need any further information.
Phone number [8:30 - 16:45(Weekdays only)]
OIS will hold on international School guidance counseling.