Philosophy
Philosophy
To develop the ability of self-realization that students hold.
Okinawa International School (OIS) keeps challenging the 21st Century where technological innoetion, information, and globalization are progressing. OIS believes that every human being is unique and full of potentials and capabilities in term of culture and customs. By enhancing these capabilities and talents, we produce students who will become movers of society in the 21st Century and will be able to surpass the challenges and meet the global educational standards.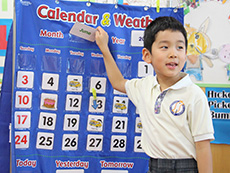 Vision
To provide an educational environment leading to knowledge and character building.
We provide the education that leads to character building by giving children the necessary knowledge for growth in intelligence, social skills, and emotional and physical development.
We generate an environment of voluntarily learning for children. We provide a learning place to acquire ideal abilities to succeed in society as an international person who lives in the new era.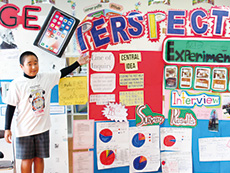 Vision
To raise children who will appreciate the diversity and value of other countries.
We hope children will have pride in their own culture and grow up to appreciate diversity and value, and also development of different countries by demonstrating their skills, ability, and mental strength that they cultivated on their own.
With such mentality, they will keep growing to be people who are content, righteous, and full of compassion and love.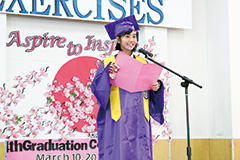 Please feel free to contact us if you need any further information.
OIS will hold on international School guidance counseling.