School Life
In Middle School, students study subjects of secondary education as centralized in the inquiry program of the International Baccalaureate.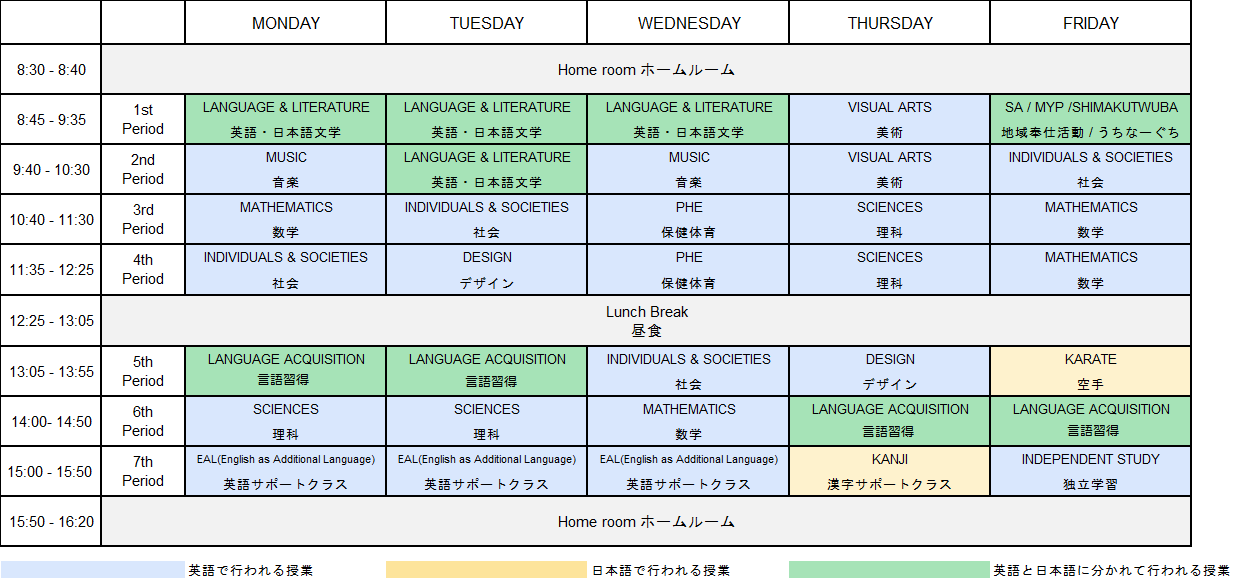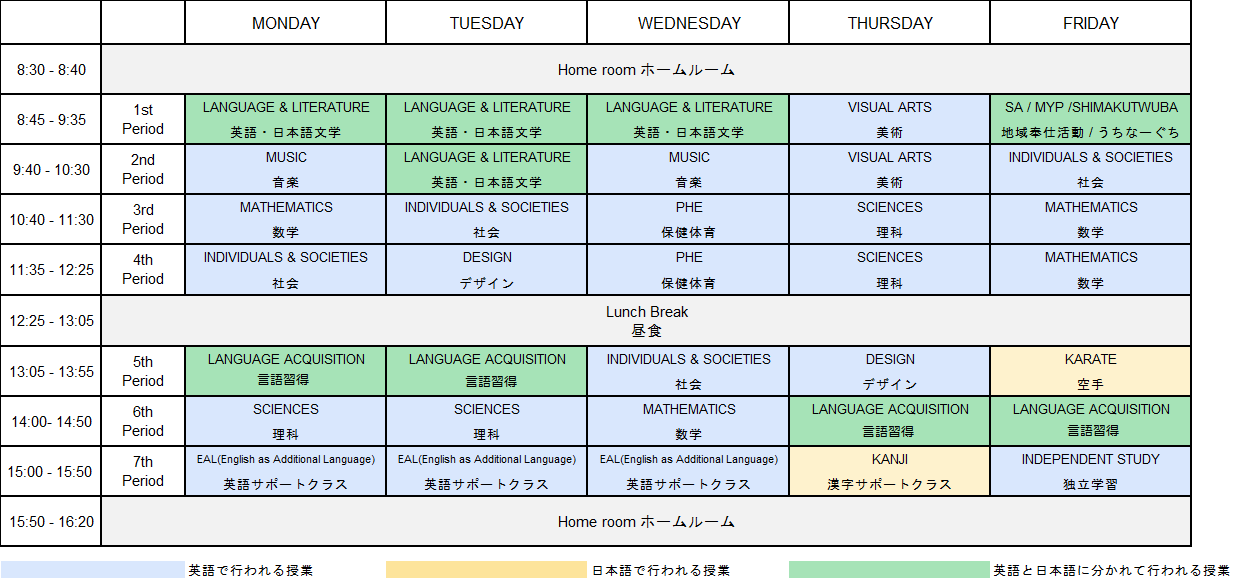 Professional teaching materials
Students study with teaching materials which adopt the International Baccalaureate education. A class teacher and a curriculum coordinator study the material together [Interdisciplinary Learning] and create teaching plans.
In Middle School, most of the classes are taught in English. We create an environment for all of the students to be able to achieve IB learning by supporting an individual's English learning level and setting a support program for supplementary lessons for math and examination preparation.
2023-2024 YEARLY SCHEDULE
Club Activities
Enhancing health and welfare through club activities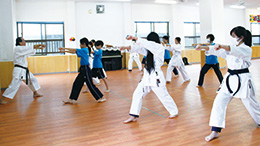 Please feel free to contact us if you need any further information.
Phone number [8:30 - 16:45(Weekdays only)]
OIS will hold on international School guidance counseling.