Sports Exchange with Physically Challenged People
On November 28th,
the Nanjo City Welfare Association for the Physically Disabled and the Okinawa Association for the Welfare of the Physically Disabled staff visited us again!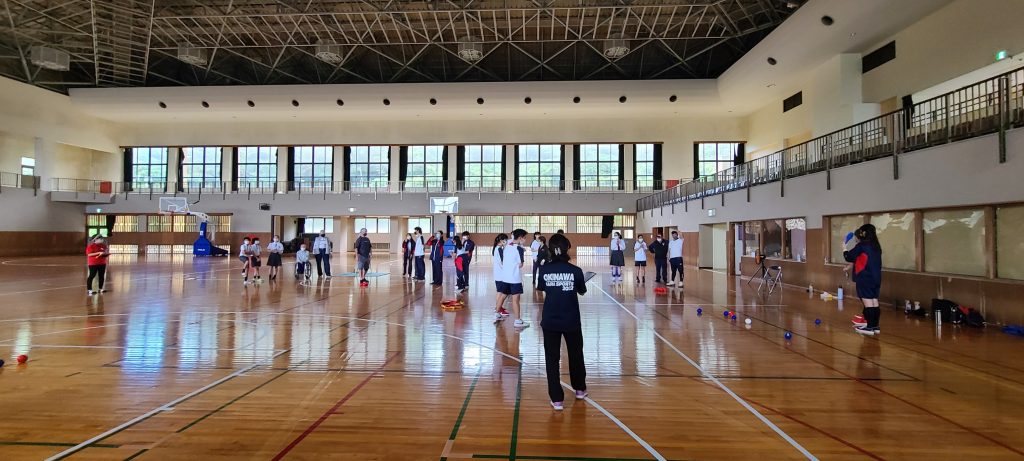 This time our High School and some Grade 5 students joined this activity to deepen their understanding of disabled people through interaction and communication.
Sstudents learned to play Boccia, an official game in the last Paralympics, got engaged in the activity and got inspired by elderly members of our Nanjo community!