Heart-warming information
On Friday, December 2, OIS alumna donated books.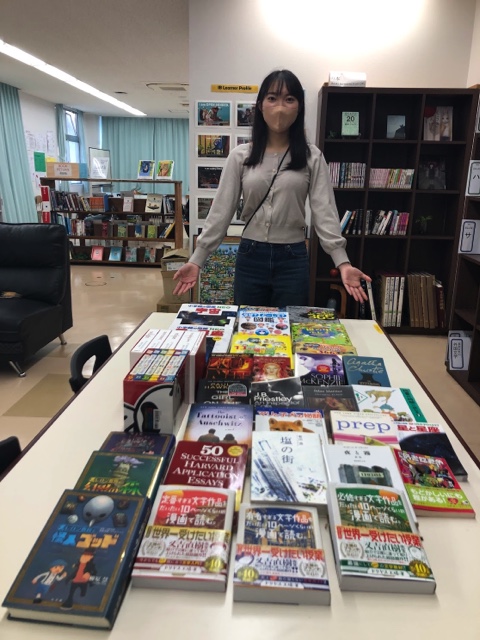 She entered the first grade of OIS Elementary School and remained there until the first grade of Middle School, went to England to study high school, and after graduating from high school, went to Vassar College, a prestigious liberal arts college in the United States, to earn a degree in biology.
She is currently back in Okinawa to think about her future career path.
She is currently working on a charity play in which she and members will be giving Christmas cakes to children who are poverty. For more details, please access the attached leaflet QR code.
She is the leader of this project. All admission fees will be converted into a Christmas cake. OIS faculty, staff, students, and parents, please show up to the play and help them in their efforts to send as many Christmas cakes as possible to the children. The charity play "Everybody is Santa" will be performed every day until the 18th (the leaflet says the 17th).
Please use your social networking sites to introduce their efforts to your friends.
Thank you for your cooperation.
・ Leaflet: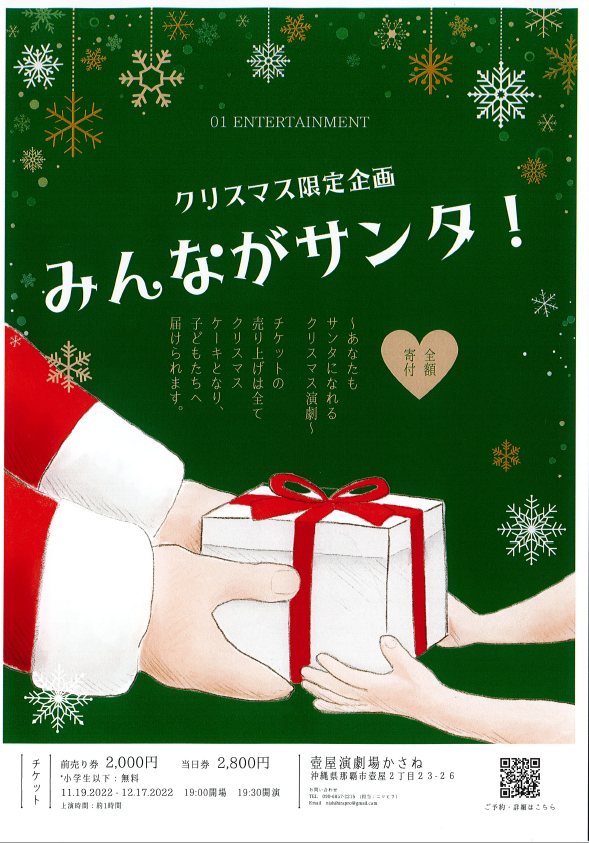 ・ QR code: